Silverware
William Wright produce a host of silverware sets and we also offer a design and manufacture service
William Wright produces silverware sets of all shapes and sizes and for all budgets. Our range includes tea and coffee service items, trays, dishes, wine coolers, toast racks, ice-cream coupes and a host of other items.
All of our silverware is manufactured to the highest standards and is designed for longevity in busy hospitality environments.
All of our silverware has a minimum of 10 microns silver plate. This provides a minimum of five years service and additional silver can be added upon request with some clients requesting up to 24 microns to provide a minimum twelve-year lifespan. All of our items are manufactured to allow for a full refurbishment to be carried out as well.
We also provide a design and manufacture service. Full details of how this works are below and you can also meet some of our clients as well.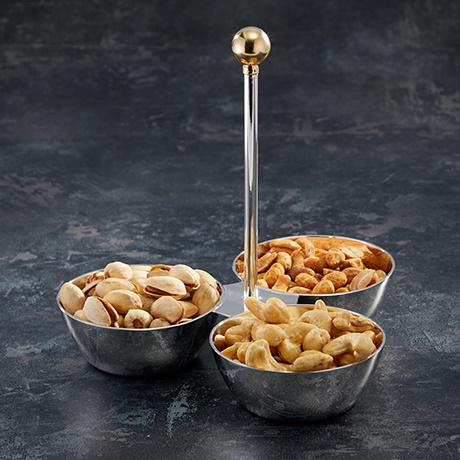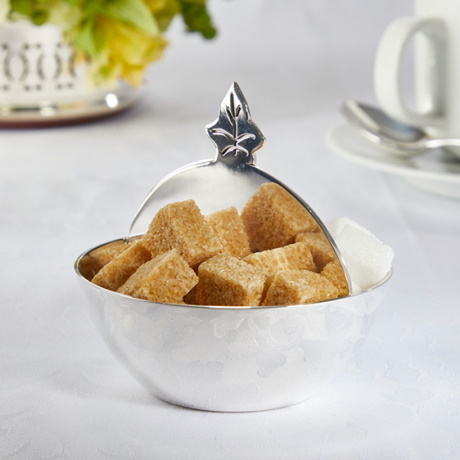 Initial Design
Details from the first consultation are taken and initial drawings are developed.
Initial Design
Various initial drawings are prepared to show the different parts involved in creating the piece as well as the final product.
3D Renders
Once the initial drawings are approved work begins to convert them into 3D product renders. This enables you to visualise the final piece and recommend any changes you would like to see implemented.
Close Ups
Close ups of specific parts are provided in the renders so that you can see how the item is assembled as well as how maintenance can be carried out by staff.
Close Ups
Close ups of specific patterns or decorative features are highlighted.
Key Features
The renders will also highlight any key features that need to be checked. In this example the connector to allow the candlestick to convert to a three branch candelabra has been provided for approval.
Production
Once the drawings have been approved production can commence. The first stage is to create the necessary tooling required to create the item and a physical sample will be provided.
Production
Once the physical sample is approved then full production begins.
Production
We aim to complete the entire process within a six to eight week timeframe.
Meet Our Clients
William Wright are proud to work with a host of leading hotels and restaurants. We invite you to get to know some of them.
MEET OUR CLIENTS