Coffee Cupping
Coffee cupping equipment supplier to coffee chain giants, speciality associations, roasteries and retailers in over 60 countries
W.Wright are the leading coffee cupping equipment Supplier in the world. From speciality associations, roasteries to retailers – our cupping equipment is used on every continent.
Our long term partnerships with organisations like Specialty Coffee Association and the Alliance for Coffee Excellence have ensured our cupping spoons are viewed as essential items. Our competition standard spoons are used at the prestigious world and regional coffee championships.
Our cupping spoons can be found in over 60 countries and our cupping range also includes cupping bowls, sample trays and cupping glasses.
All of our items can be branded to include your logo or message. Laser engraving, diamond engraving, etching and porcelain firing are all available methods of customisation.
THERE ARE NO MINIMUM ORDERS ON ENGRAVED CUPPING SPOONS. PLEASE CONTACT US FOR MORE INFORMATION.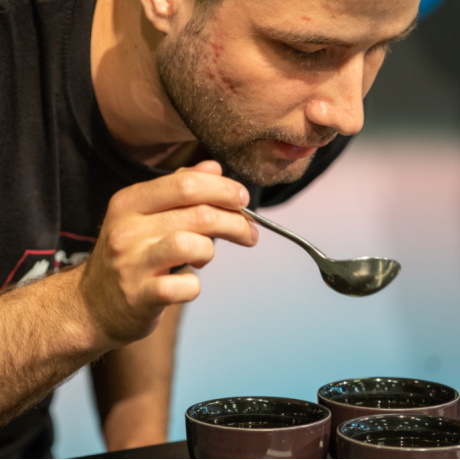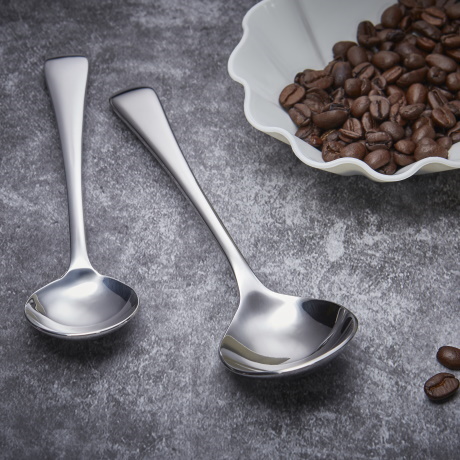 Cupping Spoon Branding
No minimum order quantity
Handle or bowl positions
Large Cupping Spoon
Available in:
18/10 Stainless Steel
Silver Plated
925 Sterling Silver
Gold Plated
PVD Coated
Small Cupping Spoon
Available in:
18/10 Stainless Steel
Silver Plated
925 Sterling Silver
Gold Plated
PVD Coated
Espresso Cupping Spoon
Available in:
18/10 Stainless Steel
Silver Plated
925 Sterling Silver
Gold Plated
PVD Coated
Cupping Bowl
No minimum order for plain bowls
Branding options available
Minimum order 150 pieces
Sample Tray
No minimum order for plain trays
Branding options available
Minimum order 150 pieces
Cupping Glass
No minimum order for plain glasses
Branding options available
Minimum order 200 pieces