Our Expertise
William Wright is a master cutler and suppliers of bespoke silverware and cutlery.
William Wright is a master cutler and manufacturers of luxury cutlery and silverware for the hospitality industry. Our customers are based in over 60 countries and we have an outstanding reputation for quality products.
William Wright was born in 1916 and served in Burma (now Myanmar) during the second world war. When the war ended, William was transferred to occupied Germany where he served for a further two years. Upon his return to Sheffield, he went to work with his mother, Beatrice, in the cutlery industry. Beatrice later became the oldest 'buffer girl' in Sheffield and finally retired at the age of 85 after 72 years of service!
William died in 1987 and his youngest son, Stephen Wright, inherited the business. Stephen is still the current director and he has used his vast experience to assemble a highly skilled team to service some of the leading names in the hospitality industry.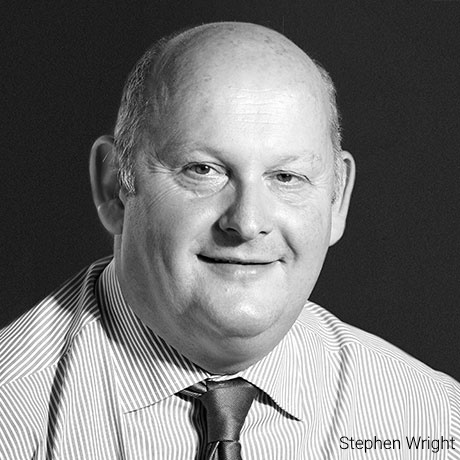 William Wright's success is based on quality, transparency and dependability.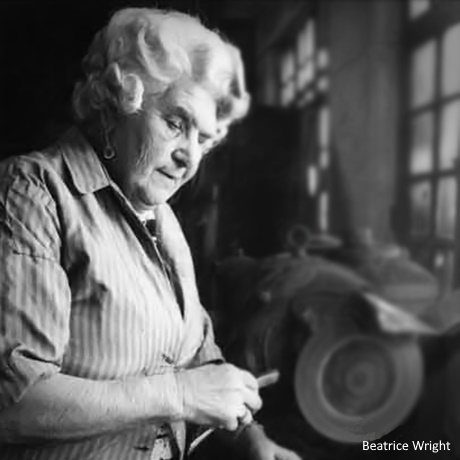 We recognise that silverware is an investment for any hotel or restaurant. The quality and condition of your silver makes an instant statement.
In today's competitive market, guests are demanding more and more refinement in their surroundings. Hence as a master cutler, we ensure that all our products are made to last. They are designed for busy hospitality demands. And once they have served you for years, they are designed to be easily refurbished to prolong their life.
Our highly skilled team can extend the life of your existing silverware through a tailored refurbishing plan.
The Goring
The Goring stands out from the crowd as London's last family-owned luxury hotel, with over a hundred years of passion for hospitality and commitment to service. Their staff are trained to the highest standards of hospitality – always retaining a timely touch of fun. The Goring received the appointment of a Royal Warrant in 2013 – the only hotel to have been awarded a Royal Warrant for hospitality services. Royal Warrants of Appointment are a mark of recognition to those who supply goods or services to the Households of Her Majesty The Queen, His Royal Highness The Duke of Edinburgh or His Royal Highness The Prince of Wales.  William Wright have been a supplier to The Goring since 2015.
Hotel Cafe Royal
This luxury hotel in London enjoys an unrivalled setting on Regent Street where the elegance of Mayfair, energy of Soho and sophistication of St. James combine. It's where history, culture, business and the stage are just steps away. That's one reason why, for 150 years, people who make a difference have made their way through their doors. For Oscar Wilde and Muhammad Ali, Winston Churchill and David Bowie, David Chipperfield and Albert Adrià, Hotel Café Royal has always been the vibrant living room of London, the place to convene, converse and celebrate. Hotel Café Royal underwent a full refurbishment that was completed in 2012. William Wright were the sole supplier of cutlery for that refurbishment and remain a supplier until today.
Jones Hire
Jones Hire is London's premier catering rental company, providing tableware, furniture and kitchen equipment for prestigious events. Jones Hire are proud to have been awarded Royal Warrants for both Her Majesty Queen Elizabeth II and His Royal Highness The Prince of Wales, which they have retained for over a decade. William Wright have enjoyed working with Jones Hire for almost 20 years, providing exclusive ranges, refurbishing services and consultancy.
The Ritz
When The Ritz first opened its doors on 25th May 1906, it was considered one of the greatest hotels in the world. Conceived by the famous hotelier César Ritz with the aim of becoming the ultimate destination for guests looking to stay at the most luxurious hotel in the land, no expense was spared on its opulent interiors and lavish furnishings. After over 110 years The Ritz continues to be a world famous destination. In 2018 William Wright began a refurbishing contract with The Ritz to restore it's silver back to peak condition. The contract is ongoing.
Marsa Malaz Kempinski, The Pearl
Marsa Malaz Kempinski is the premier destination in Doha. It is located on its own secluded island, has 11 restaurants, cafes and lounges, 150m of private beach and a 3000 sq m spa. William Wright were pleased to provide luxury cutlery for The Pearl in 2014 through intermediaries and continue to supply the hotel until today.